Reviews
The Ökrös Ensemble
Transylvanian village music from Gypsy, Hungarian and Romanian tradition
Rounder CD 5160
In the world of Balkan music, this is a rather different record; not the typical Balkan blare of bagpipes, brass, accordion, but an astringent palette of mainly bowed strings – violin, three-string viola, cello, and cimbalom. The ensemble is led by Sandor Fodor, known as 'Neti', one of the great Kalotaszeg violinists, and a senior member of the Hungarian music scene (born in 1922, two years after the Hungarian cession of Transylvania in the Treaty of Trianon).
Transylvania has a mixed heritage; it's been part of both Hungary and Romania, and is still in many ways disputed territory. (Indeed it was a Hungarian Lutheran pastor from Transylvania whom some credit with having kicked off the revolution that broke Ceaucescu.) And as elsewhere in Eastern Europe, the Rom musical tradition is also strong. All three traditions are represented on this record, but the Hungarian tradition predominates (as you'd expect from a Hungarian band).
Is the tradition authentic? Well, at least one piece is; the lament presented here as Szaloki Agi Keservese was recorded by composer and ethnomusicologist Bela Bartok in 1937. In line with the traditional performance ethic, though, what we hear on the disc is part free-style improvisation. And there is a fair mix of genres including the friss (fast csardas), csardas and legenyes.
I found it quite difficult to get on the right wavelength with this disc. The fast stuff isn't flashy as it is in much Balkan music; there's no klezmechanics or violin virtuosity. Even in the fast sections of pieces, the speeds seem to be quite deliberate, and the accompaniment occasionally therefore sounds a bit plunky. At one point, the cimbalom seems to come badly unstuck from the rest of the ensemble, so that it sounds almost as if a negligent sound engineer let a bit of a Soviet realist piano concerto creep on to one of the mixers. But I've heard this before in Romanian music – the cimbalom seems to have carte blanche to investigate its own harmonic mode.
However, persevering with this recording pays dividends. Probably the most characteristic tracks are the slower ones, particularly the songs – two out of three of which are laments (no lyrics or translation provided, unfortunately). It has a particular rather tart melancholy which stems from the prevailing minor mode, a tendency to ornaments that scoop up from below the note, and a very slow moving bass, almost (not quite) too slow to maintain the rhythm. There's a particularly moving moment in Szaloki Agi Keservese when the voice and violin take the tune together, the ornaments alone diverging and introducing dissonance. (sound clip)
The Ökrös Ensemble has none of the outrageous virtuosity or joy of some of the other Hungarian bands I've heard. For instance, comparing this record with the Muzsikas Blues for Transylvania and Bartok Album, the style seems much less rhythmically punchy, Neti's violin style less aggressively bowed and with much less attack on the notes than Peter Eri's or Mihai Sipos's. The sound of Muzsikas is also much fuller, pushing the strings for expression – a squealier sound, though I don't mean that in an uncomplimentary way. Neti tends to gain his effects through ornamentation and gradually swelling the note, rather than through stress – for instance the slow trills at the start of the hajnali on track 9. In short, Ökrös is less punchy, more pure in tone. (sound clip)
I suspect this might not be a popular CD for that very reason. But it does have a great, rather understated charm – one born of control and technical mastery, rather than the more Dionysiac qualities more often associated with the music of the region.
The presentation, unfortunately, is rather 'folksy' in the great style of eastern European tourist offices, though I did admire the wonderful moustaches that seem to be part of the band's uniform. It's particularly annoying not to have lyrics when we're told that one of the songs can symbolise peaceful coexistence between Rom, Romanian and Hungarian "since the lament is sung in all three languages"… (Having travelled a little in Romania, I have to say I find the idea of Romanians living in harmony with the Rom somewhat naïve … ) The notes to the first track tell what a csardas is, but don't say where this particular pair of tunes come from, or how it was learned. This is particularly disappointing when you consider the very high level of informed comment provided on Rykodisk's issues of Muzsikas.
Andrea Kirkby - 23.2.2000.
The music that inspired Bartók
Authentic village music from Hungary and Transylvania
ÖKRÖS FOLK MUSIC ENSEMBLE from Budapest, with
KÁLMÁN BALOGH cimbalom virtuoso
ÁGI SZALÓKI folk singer
" … Hungarian string players who have remembered the ethnic research of Bartók and Kodály in their revivals of peasant tunes… rough, joyous energy… Mr. Balogh played some impressive cimbalom solos, scampering through melodic variations or showering the music with arpeggios, the set was a showcase for the violinists, who drew sighs from the slower melodies and accelerated into breakneck turns and trills and curlicues…remarkable virtuosity."
The New York Times
Saturday, March 2, 2002 @ 4:30 pm
Hungarian Community Hall - 147 Ward Street, Wallinford, CT
Reservation & Information: Linda 203-634-0602 * Barbara 203-269-9768
Continental Travel: 119 Post Road, Fairfield CT [203] 255-0890
Beverages, Hungarian style snacks and desserts will be available at intermission
The Hungarian Cultural Center, New York
in association with Centrum Management presents
The ÖKRÖS FOLK MUSIC ENSEMBLE
with KÁLMÁN BALOGH, cimbalom virtuoso
and ÁGI SZALÓKI, folk singer
The ÖKRÖS ENSEMBLE, the leading folk revival band in Hungary, is a special treat for music lovers. They have the marvelous ability to present the soul of their music, performing on authentic instruments. Csaba Ökrös, the leader of the Ensemble, is one of the most respected revival violinists in Hungary. He teams up with other excellent musicians to present authentic and unique Hungarian folk music, elevating it to a high level of artistry. Members include Miklós Molnár, László Mester and Géza Pénzes who are considered the best folk musicians in Hungary with impressive global recording and performance background. Members of the Ensemble are ROUNDER RECORDS recording artists.

KÁLMÁN BALOGH is an internationally celebrated cimbalom (hammered dulcimer) artist who, in the gypsy musical tradition, is a versatile performer accomplished on the Hungarian concert cimbalom as well as in the folk and jazz idioms. He is a graduate of the Budapest Ferenc Liszt Academy of Music and has performed with great success throughout the world. He has helped to establish the Hungarian cimbalom as a contemporary instrument.

ÁGI SZALÓKI is a young folk singer sensation and upcoming star on the Budapest folk revival scene. Her beautiful voice and authentic presentation of Central European folk singing tradition is singular. She is an avid researcher of folk songs and often found in villages learning from the last surviving informants. She has collaborated on several recording with the ÖKRÖS Ensemble.
In their performance Ensemble performs virtuosi renditions of Hungarian and Transylvanian music with full accompaniment of the rarely heard cimbalom and female vocal.
Centrum Management
178 Oakdene Ave. Teaneck NJ 07666 Tel: 201-836-4869 - Fax: 201-836-1590
Web: www.cenrtummanagement.org and www.magyar.org/okros

Csaba Ökrös the Violinist of the Devil
We can hear Csaba Ökrös and his musician friends on the occasion of a special concert at 8 on Saturday in Fonó Community Center, where besides folk music, personal compositions and forgotten Hungarian melodies will sound. The name of Csaba Ökrös is a notion itself. He is one of the most excellent figures of the dance house movement of more than three decades past, and has been mentioned as the devil's violinist. Nobody has been able to follow suit the suggestive performance and the light and marvelous virtuosity, which he fills with unbelievably deep content even in the case of a simple scale. Csaba Ökrös is the music itself. Maybe not many people know that he not only deals with authentic folk music in the narrow sense, but he also tries out himself in other styles, namely in classical music. Besides, he is also outstanding at developing folk melodies in style, which are preserved on sheets and can not be collected recently.
These together might seem to be eclectic, still it isn't, and thus, every melody comes from a common root. Csaba Ökrös deals with folk music in the "Bartók sense" as with a clear out, immensely perfect musical language, and he composes his pieces upon this basis. A composer who has become what he is from a folk musician and collector might be closer to the thoughts of Bartók and Kodály than who doesn't know well enough the experiences connected to folk music and determining of the composition techniques of the pair of composers. The melodies learnt back from the sheets are surely authentic. He has obtained the greatest honorable mention with his style in the past few decades. He could evoke the play of the primates who he worked with so well that we couldn't even decide who was playing indeed. Otherwise, we can have a foretaste of this, since authentic melodies can be listened to at the concert, and at the end we can be amused at the dancing accompanied by the joyful music of Csaba Ökrös.
by: Eszter Veronika Kiss
(Magyar Nemzet 2007.)
Exciting Trip to the World of Classical Music
What Csaba Ökrös knows not many do so. He lives with the music, he breathes together with the rhythm of it; it's like the violin would have been born into his hand. There are no large movements, no spectacular performance, but every second is natural. Everybody is fascinated by Csaba Ökrös's music. We have always known that he has an extraordinary talent; he has already shown that he can perfectly pick up elements of styles, and his play is quite virtuous and suggestive. However, now he has proven to be excellent at other styles as well, and he has set on stage on just the same evening with the same musicians.
As likely as not the greatest surprise is his trip to the world of composing and classical music, as far as it can be considered as a by pass, since this evolves a lot more thorough work than mere use of styles. Classical pieces have been naturally connected with folk music, but it was not simple processing, harmonizing, but Csaba Ökrös has been using the turns and rhythms of the folk music as a musical language in a Bartók sense.
The resurrection and resuscitation of the recordings kept on old sheets was not a challenge for neither Csaba Ökrös nor for his great musician colleagues, since this musical world has become "their own flesh". Yet these recordings sounded so well that it was a real amazement. It is like some pieces of Harmonia Coelestis, in which the connections between historical performance, baroque music and folk musical practice, which preserves the previous ones were enlightened. A company of musicians is quiet rare, in which the bassist plays the classical cello in one moment, and he sits down to the piano in the other moment, or the man who plays the dulcimer can play de continuo as well. This group of musician inspires Csaba Ökrös a great much.
Even their processing of world and folk music in a classical sense doesn't belong to the traditional trend. Here the melodies have such a deep effects on us, and the musicians highlight the gist of folk music so well that we are amazed at the song which we thought we had known everything about it.
by : Eszter Veronika Kiss
(Magyar Nemzet 2007.)
The Ökrös Ensemble,
Transylvanian Village Music
from Gypsy, Hungarian and
Romanian Traditions
(Rounder, 1999)

The tale that is told is that the Gypsies were once military people, probably military musicians, who trekked from India across Asia Minor and into Eastern Europe. They went as far west as England and Ireland. This amazing journey is evidenced in their caravan lifestyles and the fact that even Gypsies from places like Spain and Hungary can understand some of the language of Gypsies from as far away as Iran or Pakistan. From such ancient and absorptive beginnings came the music we feel we know to be Gypsy music today.
The Ökrös Ensemble, with Sandor Fodor and Agi Szaloki, provides not merely authentic renditions of Gypsy music, but Hungarian and Romanian music as well. (Regionally, it's sometimes called "Transylvanian village music.") And the Ökrös, with their mentor, Sandor Fodor (or "Neti" as he is affectionately called), perform an invaluable ethnomusicological and historical service as well.
The story begins with World War II and the oppression and terror of the Nazis. Transylvania, or Erdely as it is called, was somewhat isolated politically during the post-World War II years. Traditional folk music flourished and was collected avidly by Neti, a practice which continued with the other members of the Ökrös. This did not occur without its difficulties, especially in a time when the political climate viewed such things as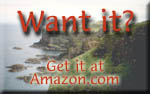 dangerous and anti-establishment. After all, it was music which fired up the spirit -- and that could lead to rebellion. It was music that saluted regional individuality -- and that could be interpreted by some as class consciousness and non-egalitarian thinking.
Today, with the crumbling of the Soviet empire, the formerly well-preserved folk traditions of the region are tending to fade. Fortunately, Neti has become the grand old man of Transylvanian folk music and can render the old tunes authentically before a microphone. His comrades, including young Agi Szaloki, a winsome young lass depicted smiling on the CD's cover, join him in performing and preserving this rich musical heritage.
If you don't know much about the Gypsies except what you've seen depicted in movies, you may have been misled. For one thing, they employ deception for the most part with a purpose -- to keep themselves isolated from the upsetting influences of the non-Gypsies, who are viewed as greedy landowners who do not share possessions and who suspect the Gypsies of all kinds of evil.
The King of the Gypsies is no king at all, but a dandy who can put on airs, spread goodwill and convince the residents of towns near Gypsy camps that they are peace-loving, non-troublesome Gyspies with money to burn in the town. He will speak for his people in a grandiloquent manner and make them think he is the leader of the troupe. Meanwhile, the real leader is unknown to the non-Gypsyies and their authorities. And that's how they want it!
But some of the stereotypes are true, especially the love of music and a penchant for musical prowess among them. A single dance can last up to an hour. Musicians, including the author of the liner notes, can wind up treating cut, sore and swollen hands with cold packs from the workout. It brings to mind Ringo Starr's weary cry, "I've got blisters on my fingers!"
Many people know little of Hungarian rhapsodies beyond their fervid interpretations by Franz Liszt. That is what this music will remind you of. But while Liszt has made dynamic and memorable compositions of the old folk tunes, there is a refinement typical of classical music, while there is a rough and tumble quality to the real stuff -- more like what you'd hear in a barn or around a roaring fire. That's what you'll hear on this recording.
The six performers of the Ökrös and the three soloists who accompany them are mostly violinists, with double bass, cimbalom and voice for additional instrumentation. The sounds are trebley and there is much unison playing, and the pumping double bass provides a simple and harmonic bottom to it all.
Listeners familiar with the traditional musics of Western Europe will hear differences in these sounds from Eastern Europe, where the influences of the Middle East are evident. Turks overran this land time and again. The sounds of Islam, from the wailing muezzin's call to prayer to the engaging rhythm of catechitical recitation of verses from the Koran once insinuated themselves into the less modal, more familiar sounding harmonies of the indigenous peasant's music.
The effect is rapid, soulful music that cranks and grinds and whirls and dips. Much of it is dance music, so fast and furious a pace can be found in most of the tunes on this CD. When the music is slow, the crying of the human voice can be heard rendered as only it can be by the violin.
So sit back, crank up the volume, sip some Egri Bikaver and imagine a whole pig roasted over a fire spread all over with onions, red hot pepper flakes and rosemary. Imagine men and women twirling well past midnight in a forest clearing. The sun will rise, the old grandmas will have the breakfast frying on a pan and the entire caravan will stretch and yawn before beginning a new day with a celebration that could last a week. Get to your feet, stomp them down and shout "Hey!"
[ by John D. Cross ]
Buy Transylvanian Village Music from Amazon.com.